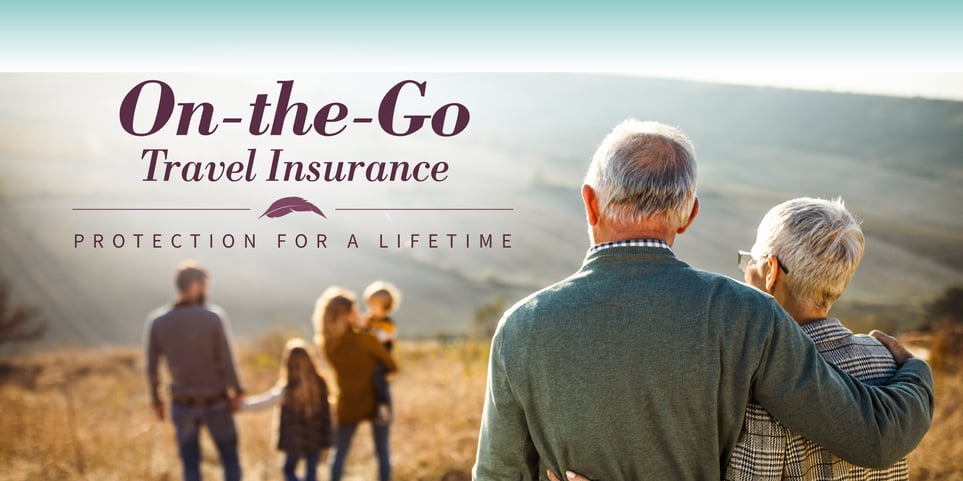 By Laura Landes
As we return to traveling and seeing loved ones, we once again find ourselves continuously "On the Go". Whether traveling for business, vacation, time with the grandkids, doctor's appointments, or a simple weekend getaway, preparedness is vital.
Typically, we plan for these trips down to the last detail, taking with us a plethora of "what if" items and making preparations for other unforeseen events. We often consider many scenarios, "What if the weather is bad, I get sick, there is a delay, something happens back home, or I want to stay longer?" But what if you were to pass away unexpectedly while you're away from home? Would your family be protected financially and emotionally if the unexpected were to happen?
Lake Ridge Chapel is proud to offer "On the Go" insurance coverage. Having this simple plan in place will ensure that, if the unexpected happens, everything is taken care of for those you love.
"On the Go" Insurance allows Lake Ridge Chapel to make the necessary travel arrangements to get you safely home, freeing your family from any burden or expense.
Benefits include:
A one-time payment covers you for a lifetime
No unexpected costs if death occurs more than 75 miles away from home
No limits or caps on expenses
Can be added to your existing preneed plan or purchased separately
Affordable interest-free, monthly payment plans up to 36 months are available
Have complete peace of mind for yourself and loved ones with On the Go Insurance! Include this valuable protection to your existing preened contract and or purchase the plan individually by contacting Laura Landes, our Preneed specialist, at 806-698-8085.
---
"On the Go" insurance is an essential addition to your preplanning portfolio. A small price to pay for absolute protection regarding one of life's big "what ifs."
---

---